Perklist provides customer feedback tools that prevent negative online reviews
Collect private guest feedback and prevent negative online reviews through simple customer feedback tools. Perklist offers a variety of simple feedback capabilities optimized for the guest experience and mobile devices.

You can find these features under the Feedback section in the top navigation bar.





Guest experience: Surveys can be viewed by guests by visiting a custom URL or by scanning a QR Code that could be printed and left at common areas such as tables or registers. Restaurants have the opportunity to customize the survey, and the experience is optimized for guests on their mobile devices.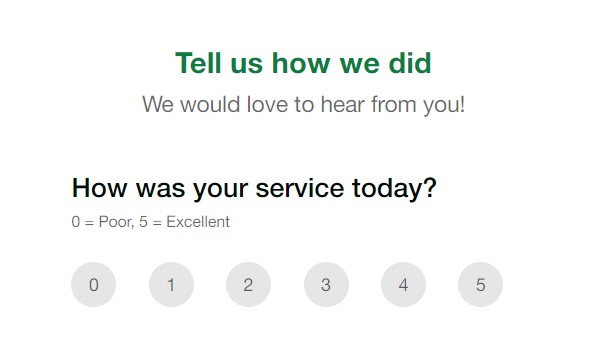 Reward guests by offering perks and special benefits after they submit feedback. This also gives you options to further engage with these guests with follow-up communications or other rewards.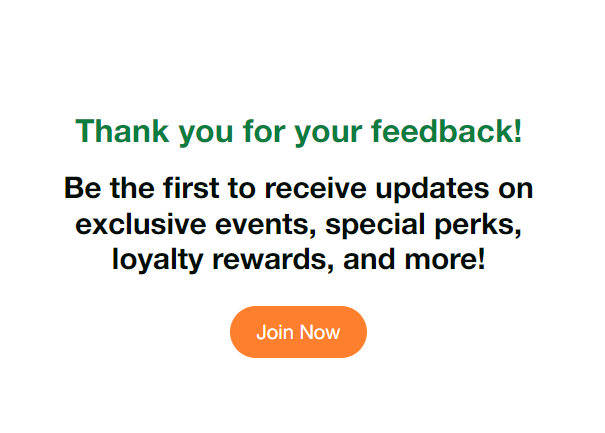 In addition to preventing negative online reviews and collecting private feedback, you can also drive deeper engagement from your regulars by asking for their feedback on new offerings. Examples could include things like new menu options, special events, and more.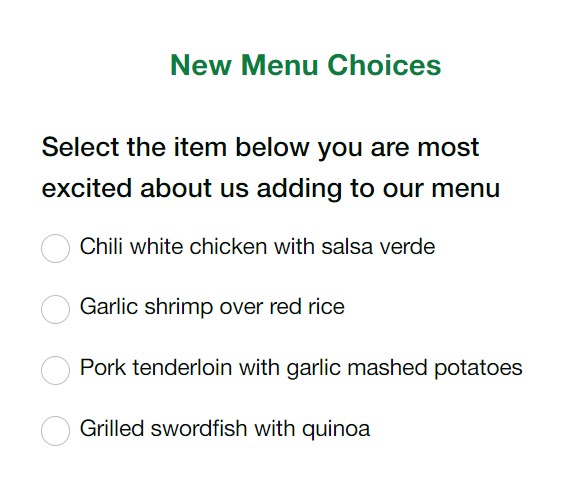 Setup and configuration: Perklist defaults a survey to make it easy to get started. You can edit this survey or create your own to start fresh. When creating surveys, you can add the types of questions you would like guests to answer. Each question can also be marked as optional or required, meaning guests would need to answer a required question to submit their answers.

Perklist offers eight different types of questions to choose from:


Short answer
Paragraph
Multiple choice
Checkbox
Dropdown
Rating scale
Date
Time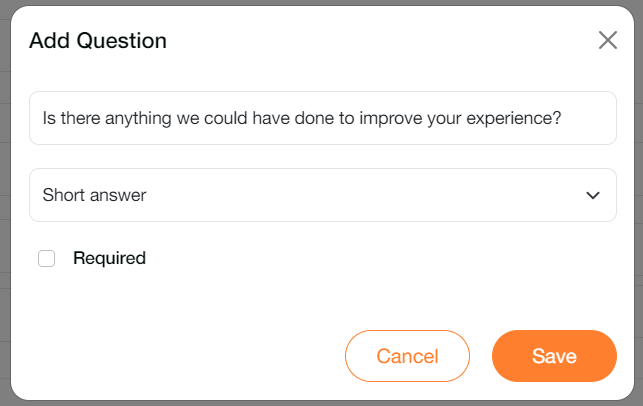 If you would like to encourage guests to join your Perklist account after they submit their feedback, go to your Profile > Invite Options > and enable your survey feedback option. You can also customize the welcome that displays for guests.
Collecting responses:
Surveys can easily be shared by displaying a QR Code or by sharing your personalized URL with guests. You can find these options by going to the main Feedback section and tapping the "Share" icon for the survey you would like to share.
Viewing responses:
To view survey responses, go to the main Feedback area and select the "Analyze" icon for the survey you would like to view. Responses can be viewed either at the individual level or grouped by question to view all the responses for an individual question.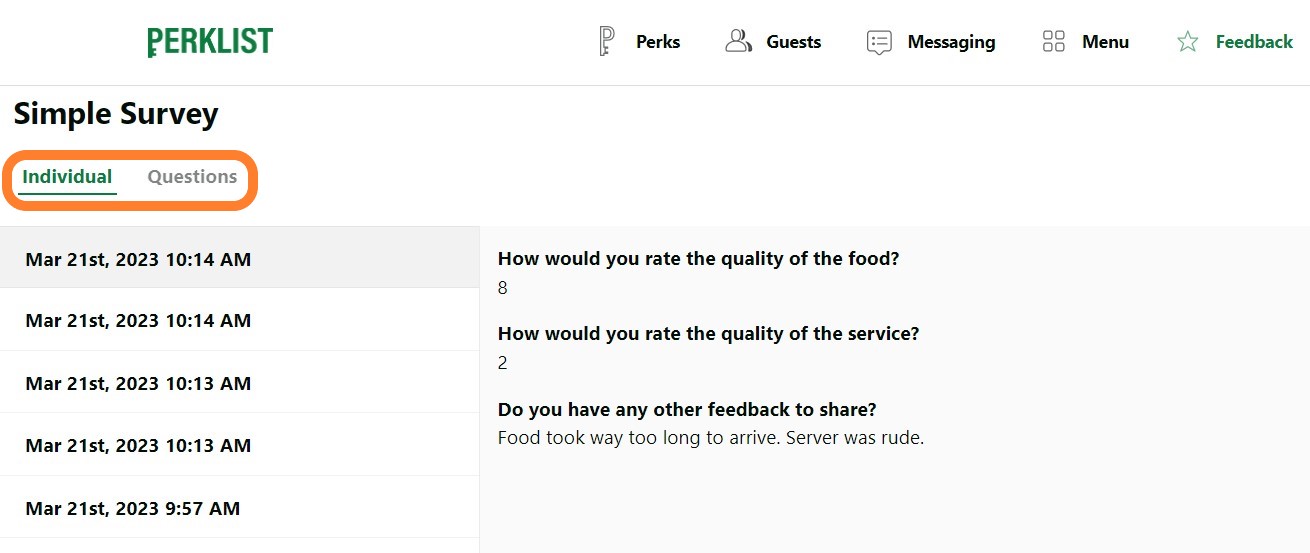 When viewing responses grouped by Question, Perklist offers several different graph options to help analyze the results. These graphs can be helpful when reviewing survey responses over a longer period of time.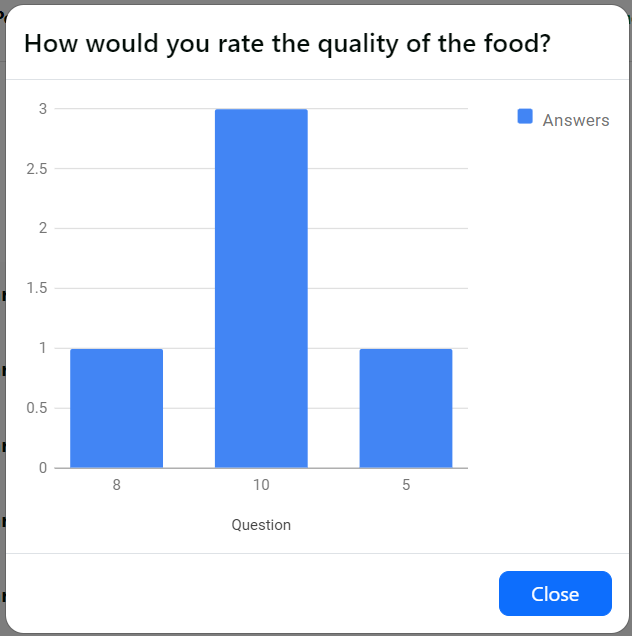 Start with our sample survey, or create your own, to start collecting feedback from guests and drive deeper engagement. For any support related questions, please contact our team at
support@perklist.com.